Hepatitis B is a serious viral disease that affects the liver.  Hepatitis B vaccine is part of the childhood vaccine series given to infants since the mid-1980s.  You may want to consult previous immunization records to determine whether you need additional doses.
Hepatitis B Vaccine Information Statement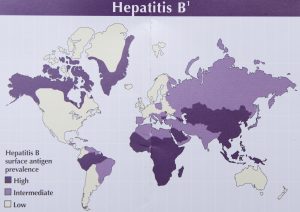 Maps are for illustrative purposes only.  For current information, please consult your travel medical specialist 6-8 weeks before your planned departure.